Pictures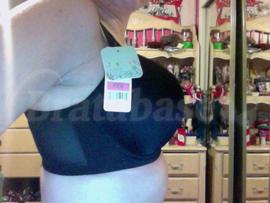 Measurements
Measurement
Cm
Search by measurements
Fits ribcage
0.0
B. perimeter
0.0
Stretched Band
76.2
Band Length
59.7
Stretch ratio
1.3
Cup width
17.8
Cup depth
20.3
Depth ratio
1.1
Wire length
22.9
Cup height
0.0
Cup separation
2.5
Gore height
5.1
Wing height
10.2
Strap width
2.0
Hooks
3
Compare to your bras
Labeled as
Review
After buying the 30G by mistake I re-ordered this in the 30FF. I think we have a winner. Right out of the package, the band is almost uncomfortably tight, but I have another Parfait bra in a 30F and the band stretched nicely after a few wears.
Updated on Apr 01, 2013 Flag this
---
Fit information
On Mar 2013 It fit her!
Bras that fitted her next to this