Pictures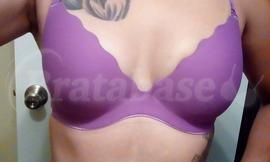 Measurements
Measurement
Cm
Search by measurements
Fits ribcage
0.0
B. perimeter
0.0
Stretched Band
77.0
Band Length
64.0
Stretch ratio
1.2
Cup width
13.0
Cup depth
16.0
Depth ratio
1.2
Wire length
18.0
Cup height
12.0
Cup separation
1.0
Gore height
3.0
Wing height
8.0
Strap width
1.0
Hooks
2
Compare to your bras
Labeled as
| | |
| --- | --- |
| Index | 30:5 |
| FR | 80E |
| JP | F65 |
| US | 30DD |
| AUS | 8DD |
| UK | 30DD |
| EU | 65E |
Review
My fave push up by far. I have another in a 32C that doesn't quite fit and I don't want to get rid of because I have hoarder tendencies. But it has great uplift and support. Can't go wrong with a seamless bra. Not to mention the sexy leopard lining. I plan on getting more colors for sure.
Updated on Sep 05, 2017 Flag this
---
Fit information
On Aug 2017 It fit her!
Bras that fitted her next to this